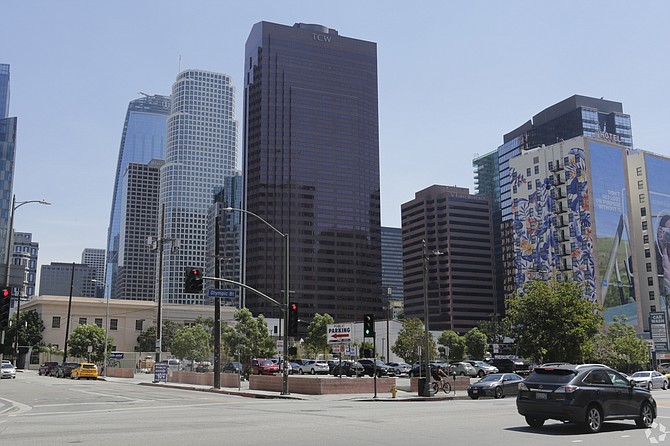 The pandemic took a huge toll on office leasing in Los Angeles County in the second quarter.
Activity plunged 52% compared to the first quarter of 2020, according to data from Savills Inc.
The brokerage found that only 1.9 million square feet of deals for new leases, renewals or lease expansions were signed in L.A. during the second quarter — the smallest amount since the Great Recession.
"You've got 21% unemployment, tenants are reimagining their workspace, which will result in a net negative demand, and subleases are just starting to trickle in. While those numbers may seem dramatic today, it's just a part of what's to come," said Josh Gorin, Savills' vice chairman and Los Angeles office lead.
Many of the big transactions that closed during the second quarter were in negotiation before the pandemic. Two of the largest transactions involved the Los Angeles Department of Water and Power and the Army Corps of Engineers, which each signed leases for more than 100,000 square feet downtown.