Fujitsu launches ScanSnap iX1600 and iX1400 scanners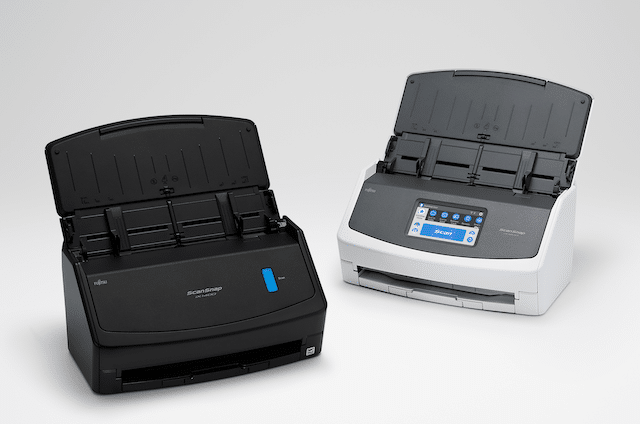 Nowadays, there are many models of all-in-one printers. These devices are notable for serving as a scanner, copier, printer, and sometimes a fax machine. With all of those things combined, why would someone buy a standalone printer or scanner? Well, while convergence is handy, all-in-ones are often, as the old saying goes, "jack of all trades, master of none." So, yeah, if you want a high quality printer or scanner, they are probably dedicated to that one task.
That's why today's product announcement by Fujitsu is so exciting. You see, the company has unveiled two new ScanSnap scanners -- the iX1600 and iX1400. There is no printing here; just high-quality, no-nonsense, scanning.
Fujitsu ScanSnap scanners are legendary, and these two new models look to be high-quality products as well.They should prove quite valuable for both business and home consumers. For instance, you can scan documents, photos, business cards, and more. read more here