Sunnyvale, CA –
WEBWIRE
–
Wednesday, June 28, 2017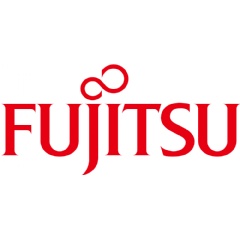 Fujitsu America, Inc. announced the expansion of its Digital Services and Incubation partner ecosystem with Skuid, the leading cloud platform for accelerating sales innovation, engagement and productivity. Skuid and Fujitsu will collaborate on the speedy delivery of business applications that don't require coding to their joint customers.
Enterprise users demand simple, elegant applications that unify data from across the business to drive productivity and engagement. Instead of jumping from app to app and hunting endlessly for data, they want a single, easy-to-use system of engagement that aggregates relevant information from multiple sources, providing a holistic view of key operations. To accomplish this, companies need an enablement platform that allows them to quickly connect disparate data sources, design consumer-like apps, then adapt and change at the speed of business. With the expansion of the partnership with Fujitsu and Skuid, enterprises can build solutions that are designed around each end-user, speeding to market more than 70% faster and quickly optimizing to stay competitive.
Ken McElrath, Skuid CEO, says: "Innovation is not an end point. It's an ongoing journey. Through this partnership, our joint customers will get the agility and flexibility of the Skuid platform, at any scale. Fujitsu and Skuid will help companies transform their businesses at sizzling speed, delivering unprecedented productivity gains through better systems of engagement."
Alex Attal, Head of Digital Services and Incubation, Fujitsu America, Inc. says: "We are excited about our collaboration with Skuid. Together with Skuid and our customers, we believe Fujitsu can deliver the true potential of enterprise software, helping to engage every stakeholder—employees, partners, vendors, and customers—in a faster, more secure manner, making them all more productive and satisfied with their software."
The relationship combines many notable skills from two companies with a proven track record of business application development and delivery. Fujitsu is a top 10 global partner of Salesforce with 400+ projects worldwide and 300+ certified consultants globally, and has an exemplary record of credentials, including awards such as the 2013 Salesforce Partner Marketing Innovation Award, the 2015 Service Cloud Partner of the Year Award, and the 2016 Service Cloud Partner of the Year Award.
Earning the trust of hundreds of customers around the world, with a user base in the millions, Skuid has quickly ascended to Gold Partner status with Salesforce, and recently launched its platform on Amazon Web Services as well. With the Skuid platform, companies innovate faster by dramatically reducing the need to write code—more than 70% less time than traditional application development. Furthermore, Skuid's easy-to-use, drag-and-drop interface gives companies the power and flexibility to build and iterate on their solutions very quickly.
About Fujitsu
Fujitsu is the leading Japanese information and communication technology (ICT) company offering a full range of technology products, solutions and services. Approximately 156,000 Fujitsu people support customers in more than 100 countries. We use our experience and the power of ICT to shape the future of society with our customers. Fujitsu Limited (TSE: 6702) reported consolidated revenues of 4.7 trillion yen (US$41 billion) for the fiscal year ended March 31, 2016. For more information, please see http://www.fujitsu.com.
About Fujitsu Americas
Fujitsu America, Inc. is the parent and/or management company of a group of Fujitsu-owned companies operating in North, Central and South America dedicated to delivering the full range of Fujitsu products, solutions and services in ICT to our customers in the Western Hemisphere. These companies are collectively referred to as Fujitsu Americas. Fujitsu enables clients to meet their business objectives through integrated offerings and solutions, including consulting, systems integration, managed services, outsourcing and cloud services for infrastructure, platforms and applications; data center and field services; and server, storage, software and mobile/tablet technologies. For more information, please visit: http://fujitsu.com/us and http://twitter.com/fujitsuamerica