Press Release
-
Jan 24, 2023 12:00 EST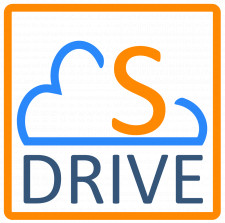 CINCINNATI, January 24, 2023 (Newswire.com) - CyanGate today announced the launch of the new Desktop App for S-Drive, a document management solution for Salesforce.com.
Users can now browse, update, delete, and upload new documents without the need to work directly in Salesforce. The S-Drive Desktop App synchronization add-on solution solves the challenges customers face when using office productivity tools that are outside of Salesforce.
The S-Drive Desktop App helps reduce the need for custom integrations. Customers now have the ability to work locally using Microsoft 365, Adobe Suite, Canva, and other office productivity solutions easily, streamlining work processes and increasing efficiencies.
Why synchronization matters
The S-Drive Desktop App add-on opens documents currently stored in Salesforce using local desktop file storage. Customers can then manage documents and digital assets using their local file system. Changes made directly in Salesforce or using the Desktop App are synchronized automatically. This eliminates the need for manual uploads and downloads and reduces the cost of building and maintaining custom integrations in Salesforce. Using and browsing cases and opportunities directly on the desktop streamlines workflows.
Salesforce Desktop App Benefits:
Streamline access to files within any desktop app.
Increase efficiency by not having to download and upload files.
Simplify native file and folder management organized in a familiar "Explorer" type view.
Improve compliance and control of files across the desktop.
"Streamlining access to files within desktop applications has been a challenge for customers working across Salesforce and other business-critical applications," said Bulent Dogan, founder and chief solutions architect, S-Drive. "The S-Drive Desktop App solves that pain point so customers can be more productive across applications without the complexities of synchronization, access, and security to solve."
S-Drive customers will be able to download the Desktop App add-on solution directly from the S-Drive in Q2 of 2023. Learn more about S-Drive benefits here.
###
About CyanGate:
CyanGate delivers solutions, services, and technologies to help organizations scale, speed time to value, and increase business agility. Founded in 2007, CyanGate focused on digital asset management implementations across industries. As technology and customer needs evolved, CyanGate developed new solutions and services with three lines of business: Digital Assert Management and PIM services (CyanGate), Document Management for Salesforce.com (S-Drive), and OneTeg, no-code iPaaS solution. The Company is headquartered in Cincinnati, Ohio, with an office in Ankara, Turkey, to support its global customers.