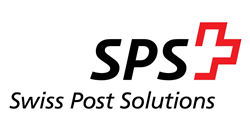 NEW YORK (PRWEB)
August 19, 2019
Swiss Post Solutions (SPS), a leading outsourcing provider for business-process solutions and innovative services in document management, has been ranked no. 2 globally in Inbound Document Management in the 2019-2023 Document Management Market Forecast by NelsonHall, a leading global analyst firm.
"The increasing market share in inbound document management is a result of our strategic focus on people, processes, and technology on a global level," said Joerg Vollmer, CEO of Swiss Post Solutions. "Our continuous investment in technologies such as capturing platforms, Artificial Intelligence (AI), and Robotic Process Automation (RPA) is paying off and will motivate us to help our clients with their digital transformation."
According to NelsonHall, the document management market continues to be impacted by the reduction of paper and the increasing transition to digital media. Document management is currently changing at a more rapid pace than any other time in the past 20 years, a pace that will only continue in the years ahead.
Data structuring and processing is key to the future of document management. SPS utilizes a market approach that helps companies accelerate their digital document-management journey. SPS' model enables companies to manage their data flows with efficiency, speed, and reduced operating costs. This industry-leading framework integrates automation and human workers in one platform, creating a seamless end-to-end process that handles tasks in a range of complexity. With the automation of routine and repetitive tasks, employees can focus their efforts on more complex areas, increasing their value to the business and the customer.
"The need for process excellence has never been greater. Global data volumes will hit 150 zettabytes by 2025. By combining automation and human labor in a single platform, companies can cope with this information overload and provide the dynamic, high quality experience that today's customers expect," explained Joerg Vollmer.
SPS' platform can be configured for a company's exact needs providing industry-specific solutions suited for specific challenges and tasks.
About SPS


We connect the physical and digital worlds
Swiss Post Solutions (SPS) is a leading outsourcing provider for business process solutions and innovative services in document management. A strong international client base relies on SPS for its ability to envision, design and build end-to-end solutions and serve as a trusted advisor in the key value drivers in BPO: location strategy, process optimization and technology, such as intelligent automation. Part of the Swiss Post Group headquartered in Bern, Switzerland, SPS' 7000 employees and specialized partners span the full range of industries with a focus on banking, insurance, telecommunications and healthcare, addressing customer needs in more than 20 countries.
For further information, please visit http://www.swisspostsolutions.com